Autonomous Shuttles: Keeping Pace with Our Evolving Transportation Needs
Blog post by Vincent Racine, Product Line Manager, LeddarTech®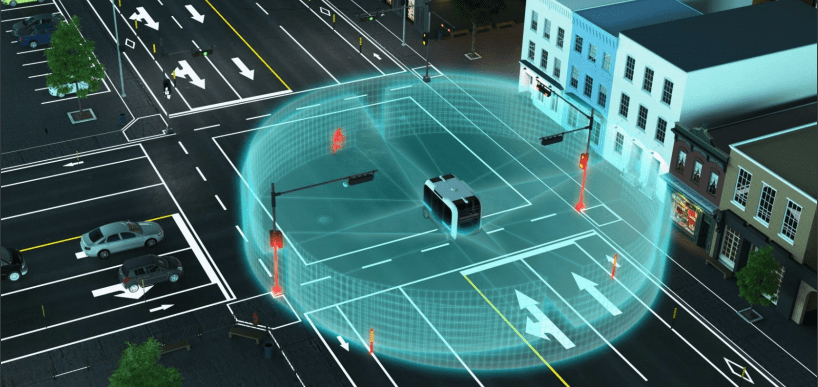 Throughout the globe, high-density urban areas have been struggling with providing convenient, reliable, and clean transportation services. In fast-growing districts, city planners also see the need for an adapted means of transportation to keep pace with this growth in the form of new residential developments, new parking spaces, festivals, university campuses, among other evolving needs. In the end, our societies' abilities to adapt to these evolving needs is driven mainly by the advancement of the technologies that enable us to work and live more independently in our daily lives.
Enter the Arrival of Autonomous Shuttles and Their Enabling Technologies.
Whereas today, autonomous shuttles operate in isolated, controlled environments at low speeds, the market potential for more widespread adoption represents the ideal solution to solving parking, traffic, and land management issues in these urban centers in the future. In the U.S. alone, the last-mile transportation market is estimated at USD $28 billion by 2024 (Source: Venture Beat), and that number is growing every day. This has resulted in several companies such as May Mobility, Coast Autonomous, Navya, and even Toyota to invest heavily in this technology for mass-public implementation.
One of the primary considerations in the proliferation of autonomous shuttles gravitates around the safety of the passengers inside the shuttle, as well as the vulnerable road users in the immediate vicinity.
This is a crucial foundation to enable the market adoption of these innovative vehicles, as autonomous shuttles are intended to navigate through pedestrians, bicycles, cars, and even children in condensed urban settings. This is a very challenging environment when compared to straight-forward highway driving, where pedestrians and cyclists are not expected to jump in front of a vehicle at the very last moment. Alas, engineering a secure and reliable autonomous shuttle is no easy task.
Various platform configurations are currently being designed and engineered for self-driving vehicles. These platforms are most often based on sensor fusion, where different technologies such as cameras, radars, ultrasound, and LiDARs (also known as: Light Detection and Ranging) will be paired together, each with their own strengths. Most experts agree that LiDAR technology is an integral piece of the puzzle that compensates for the shortcomings of these other associated technologies.
LeddarTech's LiDAR Technology
LeddarTech's robust, 100% solid-state LiDARs are a scalable, versatile answer to solve for the challenges found in autonomous vehicle design. The key benefit of solid-state designs is their unmatched lifespan because of being exempt from using motorized moving parts in the construct.
Furthermore, these LiDARs are using flash technology, which illuminates the entire scene with virtually no dead zones and ensures the detection of every object surrounding the vehicle. They can be used as a complement to other sensors, and as well as a fail-safe system in the event of a navigation system failure.
A Path Forward
While many things remain unclear in the configuration of our cities in the years and decades to come, what is clear at this time is that the arrival of autonomous shuttles and their enabling technologies will provide a steady path towards solving the evolving transportation needs of tomorrow.
LeddarTech® is part of the solution. LeddarTech has developed and deployed LiDAR technology that specifically addresses the needs of today's self-driving shuttles, and continues to design remote sensing products that will meet tomorrow's demands of autonomous vehicles.