The 411: Challenges of Integrating LiDAR into the Automotive Industry
How Remaining Competitive by Offering Highly Reliable Products in Today's Economy is the Key to Success
By Dominique Bodziany
Electronic Systems Architect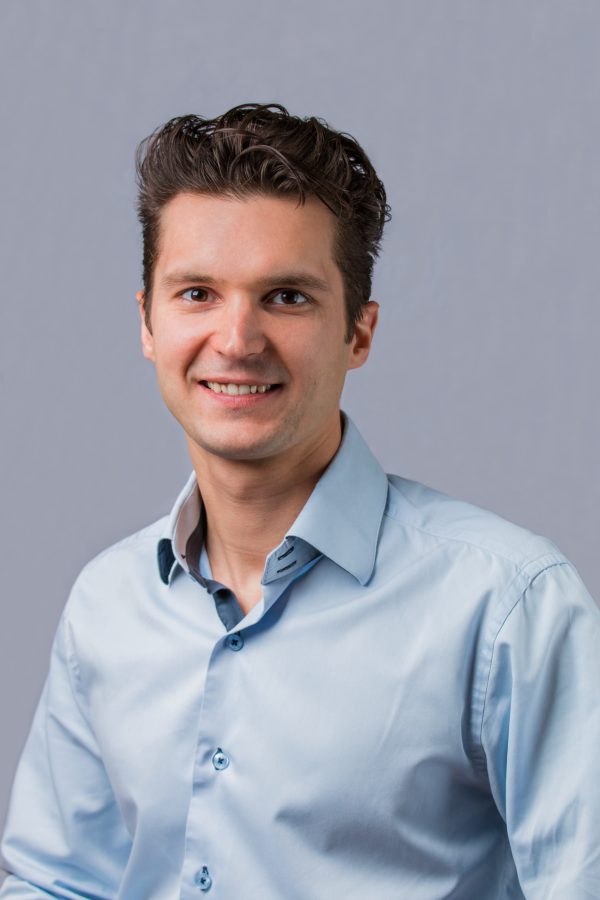 The "Wow!" Factor
Bringing breakthrough and cutting-edge products to market in the face of competition is essential, both for business development and as means of sustaining and encouraging technological progress. In the case of the automotive industry, the process is systematic and clear: showcase to your customers – automotive OEMs and Tier 1/ 2 suppliers – a proof of concept exemplifying your expertise as a technology partner in order to gain credibility, visibility into their roadmaps and build confidence thus enabling long-term partnerships.
In order to go that one extra mile and deliver a true ''Wow'' factor, the proof of concept should be a real-life, fully functional on-road demonstrator adapted to complex situations.
A Race Against the Clock
It's common practice to quickly respond to customer RFI (Requests for Information) and/or RFQs (Request for Quotes) with both technical and cost analyses. The ensuing customer/supplier ''dance'' is filled with conceptualization, design, R&D and prototyping. Timing is always key, but so is delivering on promises.
One of two routes can be taken when tenders are received:
The first – which is also the quickest – uses ready-available products, technology and architecture to respond to customer requirements and goals.
The second is a partial or fully customized approach driven by defined customer specifications and requirements.  In this case, a study is conducted in order to ascertain the must-haves and nice-to-haves of the customer and how your technology can support them.  Though this route may be more time-consuming and costly, the trade-off has the potential of strengthening customer relationships, pushing your technology forward (and in new directions) and demonstrating flexibility, scalability and adaptability of your technology.
In the automotive world, where every penny has a massive impact on the total build, the selected architectures will demonstrate both smarts and cost effectiveness, with the winning architecture being the one with the best performance/cost ratio.
A Rugged Environment
The integration of LiDAR technology into an automotive sensor suite is faced with several challenges including fluctuation and disturbance of battery supply voltage, extended thermal environment, resistance to mechanical shock and vibration, high level of electromagnetic immunity as well as low conducted and radiated emission signatures.
In order to assure these challenges are considered from the onset, it is imperative to justify the concept and design based on compliance with applicable standards while documenting each step of the design process. Keeping in mind the following industry demands assures your design will be met with enthusiasm by Tier 1/ 2 suppliers and OEMs alike:
Miniaturization – "small is sexy";
"Design to cost";
Low power consumption;
Reduction of carbon footprint;
Increased power of computers;
Automotive functional safety integrity levels – ISO26262;
Monitoring of the electrical and environmental testing campaign through various trial-failures leading to trial-successes
And finally,
Actively protecting newly developed intellectual properties with patent submissions.
Competition is fierce in the automotive industry and ensuring your designs take into consideration these elements assures your technology has a leg-up and can be considered by your customers without any ''common'' objections.
Trusted Partners
The set of materials and electronic sub-assemblies proposed must be audited and internally qualified according to strict reliability requirements, assuring they are compliant with AEC-Q standards. Hence the importance of reliable partners who provide homogeneous sub-assemblies at the right price and who deliver in quantity and on-time in order to meet customer production needs.
Mass Production
At this point, you have worked months on developing not only a best-in-class solution but also a winning go-to-market strategy for your technology.  Through your many efforts, you have gained industry recognition, customer confidence and secured an order allowing you to go into mass-production.
What now?  Now you plan your production tests and QC.
The challenges of producing around half a million units compared to a few hundred per year are multiple:
Ensuring adequate repeatability and quality control;
Monitoring ends of assembly lines;
Testing 100% of parts with weak tolerances so as to characterize when a part is acceptable;
Eliminating the "zero kilometer" defect, thus reducing scrap;
During the entirety of the product and production lifecycle, cost analysis is always required and constantly updated.  Remember, ''design to cost''.
New Perspectives
In response to the quickly evolving needs and requirements of autonomous vehicles, there is currently an industry consensus that level 3 to 5 autonomous driving applications will require multiple sensors and sensor combinations of LiDAR, radar, and cameras.
LiDAR sensors provide additional information on distance, a compelling, complementary solution to the sensor suite.  Though long-range detection of small objects may still some time away, innovative ADAS (Advanced Driver Assistance Systems) features like Adaptive Cruise Control, Turn Assist, Collision Avoidance and automatic sensor cleaning can already be contemplated with LiDAR.