Intelligent transportation systems
Traffic automation and monitoring, occupancy sensing, vehicle profiling
ITS (intelligent transport systems) include communication, data processing and electronic technologies that increase transport safety and mobility, improve the sustainability of travel, reduce congestion and pollution, and improve the performance and competitiveness of all modes of transport.
Leddar technology is being used in many areas of ITS, providing valuable and unique sensing capability to various systems and new applications, improving transportation systems on a global scale.
Key Leddar Benefits for ITS
Wide area coverage
Versatile detection ─ all types of objects (liquid or solid), people, and vehicles
Low maintenance, very high durability
No sensor calibration needed
Unaffected by vibrations, dust, lighting conditions, or temperature variations
Perfectly suited to outdoor applications
Software Development Kit with rich data, that allows for easy integration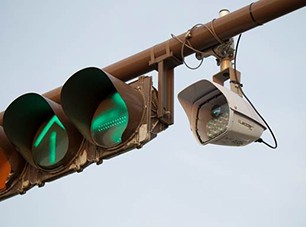 Traffic signal monitoring and control
Leddar D-tec sensors are being integrated into ATMS (advanced traffic management systems) to enable accurate stop bar and advanced traffic presence detection. An industry first, this optical solution compiles data thousands of times per second to procure accurate, reliable detection of incoming vehicles of all sizes, including bicycles and motorcycles, at traffic lights and at intersections.
Automated speed measurement
European highway traffic control bodies use Leddar as part of a non-intrusive, undetectable sensor system to detect vehicles' average speed, at up to 250 km/h. The roadside installation provides very high measurement reliability on all types of vehicles in any weather conditions. The Leddar modules are easily integrated into existing platforms for enforcement of traffic violations.
Read the Application Note: Efficient Automated Average Speed Control with Leddar d-tec
Automated tolling
Leddar sensors are being leveraged in multiple ways as part of automated tolling and gating systems. The sensors detect the presence of incoming vehicles, its speed can be controlled, and Leddar sensors can scan the vehicle profile to categorize it, ensuring that the proper toll is being applied.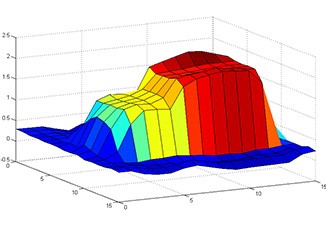 Vehicle profiling and classification
Leddar technology constitutes a robust, cost-competitive solution for drive-through vehicle profiling systems that automatically classify incoming vehicles based on their dimensions. The systems must be able to accurately measure the length, width and height of moving vehicles and assign them to a particular size category. It also needs to operate day and night in all weather conditions, including rain, fog, and snow.
Such sensing solutions can also be used in ITS to count and monitor vehicle types in urban settings, for truck inspection stations on highways, and are particularly relevant in industrial environments such as seaports, loading docks, or controlled-access facilities to manage elements such as access, optimal load, adequate invoicing, infrastructure safety, etc.
Read the application notes:
Drive-through vehicle profiling system
Vehicle Detector for Barrier Gate Control
Smart parking occupancy sensing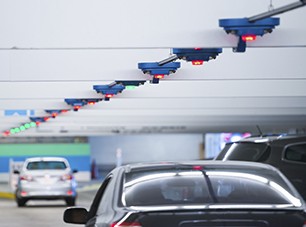 The poor management of parking supplies and the deficient information on parking availability causes congestion, costs drivers precious time, wastes fuel, and stifles economic activity. Smart parking systems, which provide real-time parking availability information, make it much more efficient for drivers to find a parking space.
Networks of sensors that detect parking space occupancy are providing the basic intelligence behind these emerging applications. Leddar sensors have the capability to monitor single or multiple parking spaces in indoor or outdoor settings. Leddar's robust detection works in challenging weather conditions and its advanced algorithms eliminate noise from the environment and false positive detections. Their small size allows them to be integrated into existing infrastructures, including parking meters and light poles.
Read the application note: Street Parking Space Occupancy Sensor