New sensing technologies are meant to play a major role in making our transportation systems more efficient. Indeed, comprehensive connected sensor networks are able to monitor and optimize many aspects of road traffic in real time, such as electronic toll collection (ETC), speed monitoring and enforcement, smart parking, vehicle profiling and automated traffic management, to name a few.
Today, a new generation of high-performance LiDARs based on solid-state designs is delivering range, resolution and reliability at a much lower cost and in a smaller format than mechanical scanning LiDARs.
LeddarTech's novel solid-state LiDARs (SSLs) bring significant benefits to the intelligent transportation system (ITS) and advanced traffic management system (ATMS) industries.
Leddar Benefits for
ITS Applications
Detects all static and moving objects, people and vehicles
Wide field of view and rich spatial awareness
Simultaneous discrimination of multiple objects
Easy to install, no sensor calibration needed
Unaffected by changing or extreme light conditions
Very robust in harsh conditions (noise, vibration, wind and dust)
Very low maintenance and high durability
No image capture, eliminating privacy concerns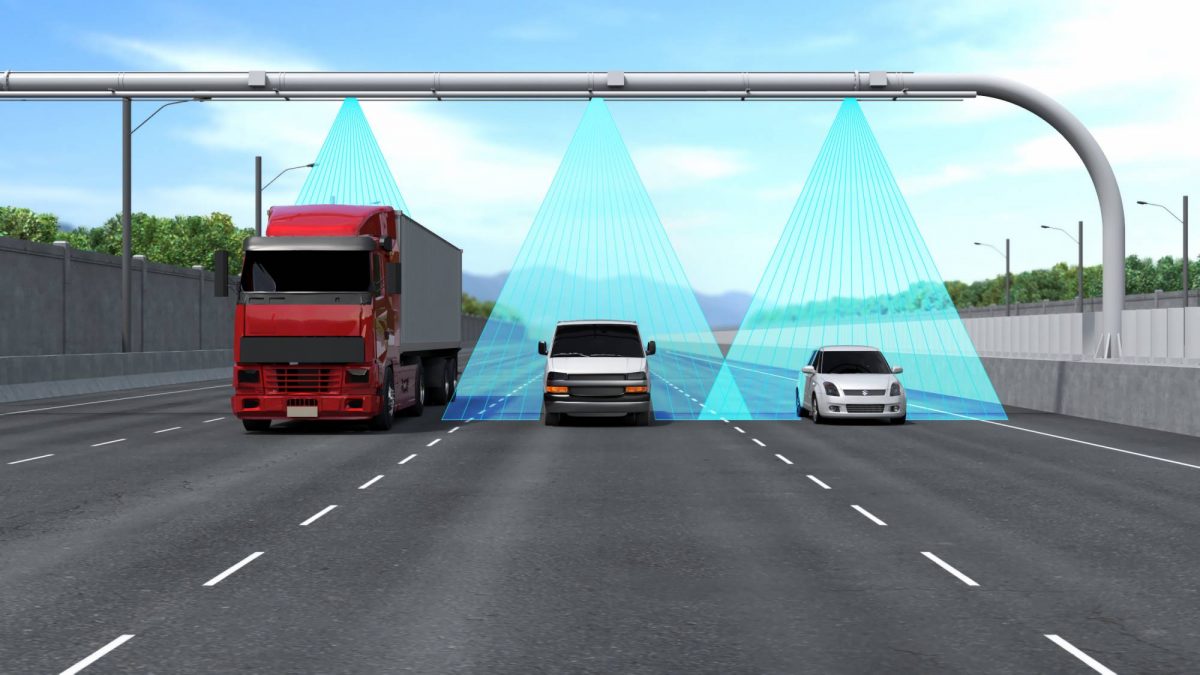 Electronic Toll Collection (ETC, or e-Tolling)
Solid-state LiDAR is a versatile sensing technology that can be integrated into automated systems to enable ETC applications. The above-ground LiDAR sensors can be placed on highway and road gantries, effectively replacing traditional toll booths. As part of a free-flow e-tolling system, the LiDARs detect all incoming vehicles in every lane, triggering automated license plate recognition (ALPR) systems that feed the data to automated toll-collection systems. The most sophisticated SSL-based systems can also provide advanced vehicle profiling and measurement capabilities.
Featured Products:
– Leddar T16 Traffic Sensor
– Leddar M16 Solid-State LiDAR Module
Vehicle Measurement and Profiling
Data collected by Leddar sensors can be used to profile vehicles of all shapes and sizes thanks to the sensors' ability to measure several detection segments with high sampling rates in a given field of view. This provides the ability to estimate the dimensions and shapes of fast-moving vehicles, and subsequently classify them or validate their characteristics according to application-defined criteria. Leddar sensors can therefore be used to design high-performance, cost-effective systems requiring advanced vehicle profiling for classification by size and type in a variety of ITS applications, including free-flow e-tolling, gated access control systems, and clearance warning solutions.
Featured Products:
– Leddar T16 Traffic Sensor
– Leddar M16 Solid-State LiDAR Module
WHITE PAPER – Using Flash Solid-State LiDAR Technology to Achieve Better Vehicle Profiling in E-Tolling Applications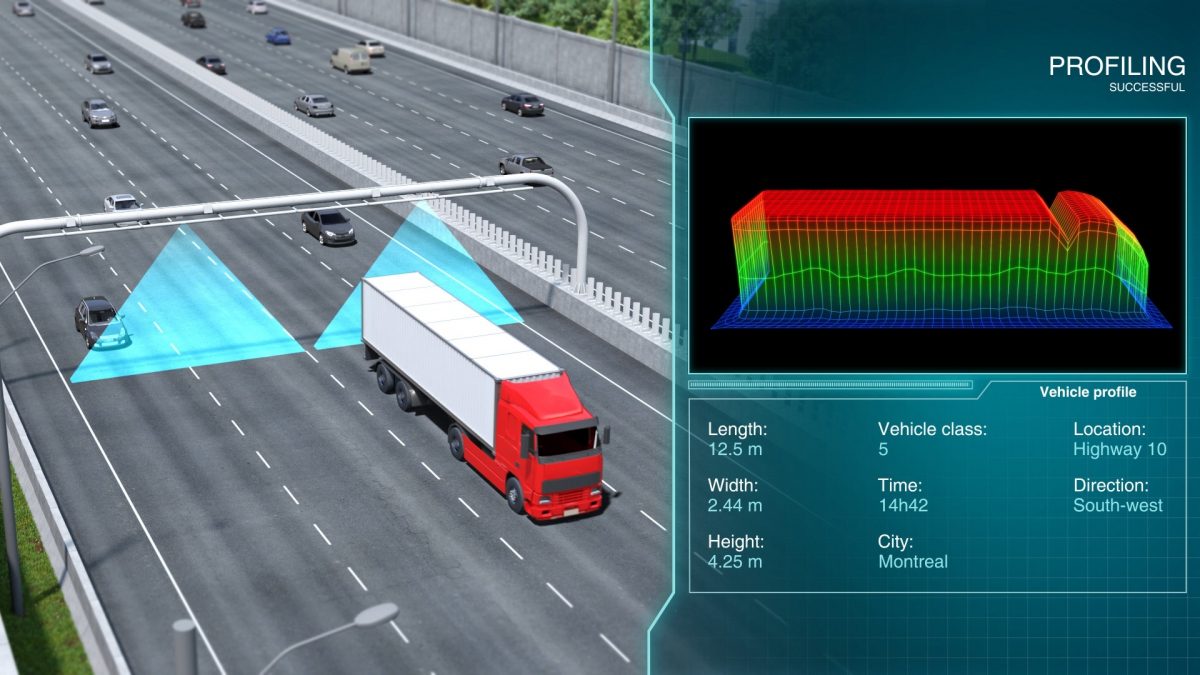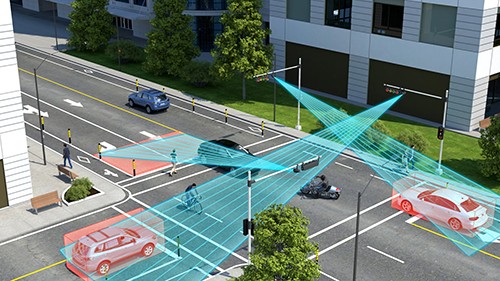 Advanced Traffic Monitoring
With excellent lateral positioning and object discrimination within the field of view, Leddar sensors compile measurements at a rate of hundreds of times per second to accurately locate vehicles and objects of all sizes, including bicycles, motorcycles and pedestrians. Robust signal processing ensures consistent detection in all environmental conditions for efficient year-round traffic management.
Leddar-based traffic management systems provide accurate stop bar functionalities and advanced vehicle detection. Installed on above-ground fixtures such as existing traffic-light posts, they efficiently replace traditional induction loop sensors.
Featured Products:
– Leddar d-tec Stop-Bar Detection System
– Leddar T16 Traffic Sensor
– Leddar M16 Solid-State LiDAR Module
Speed Measurement and Mitigation
A single Leddar sensor can provide single-point speed measurements with a very small margin of error and discriminate multiple vehicles within its field of view. SSLs can also be used in traffic calming systems to notifiy drivers of their actual speed.
Two-point average speed measurement systems can also be developed using two Leddar detection units that detect vehicles at entry and exit points over a given distance, enabling calculation of average speed. The sensor can also serve as trigger for An external camera-based ALPR To capture each vehicle's license plate. Such systems enable average speed calculation with a 3 km/h accuracy margin for vehicles travelling up 250 km/h.
Featured Products:
– Leddar T16 Traffic Sensor
– Leddar M16 Solid-State LiDAR Module
Featured Application note –
Real Speed Measurement Using Multi-Segment Flash LiDAR Sensing
Related Information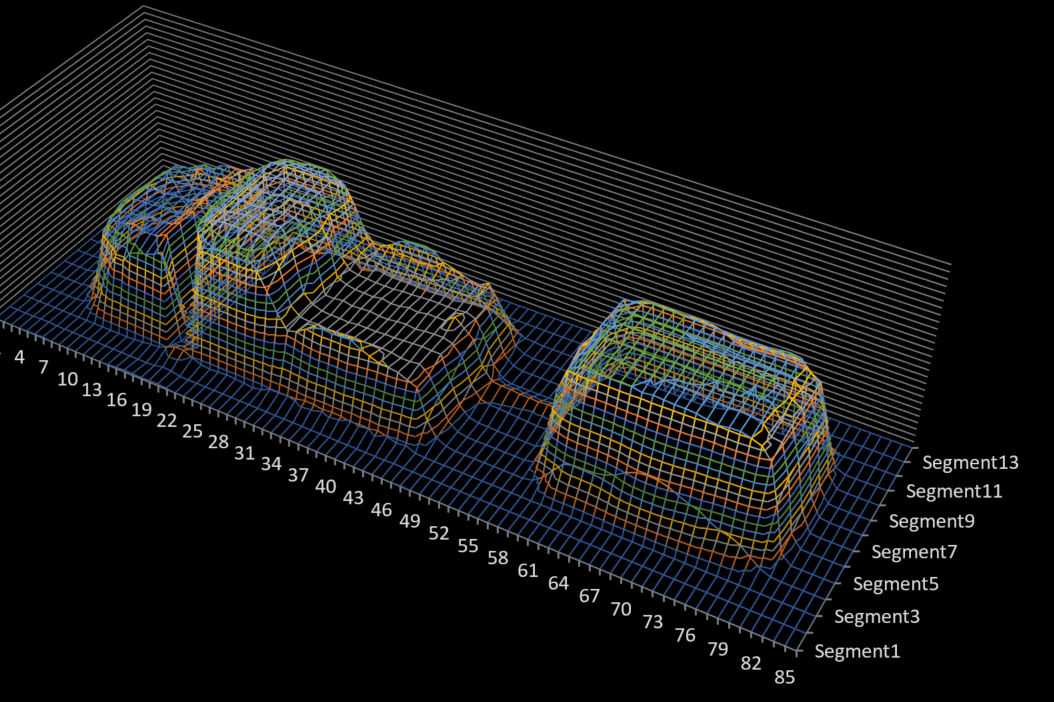 NEW-White Paper:
Vehicle Profiling for ETC
Learn about the benefits of flash SSL technology for Intelligent Transport Systems (ITS), more specifically for vehicle detection, profiling and classification in Electronic Toll Collection (ETC) systems.
Download the white paper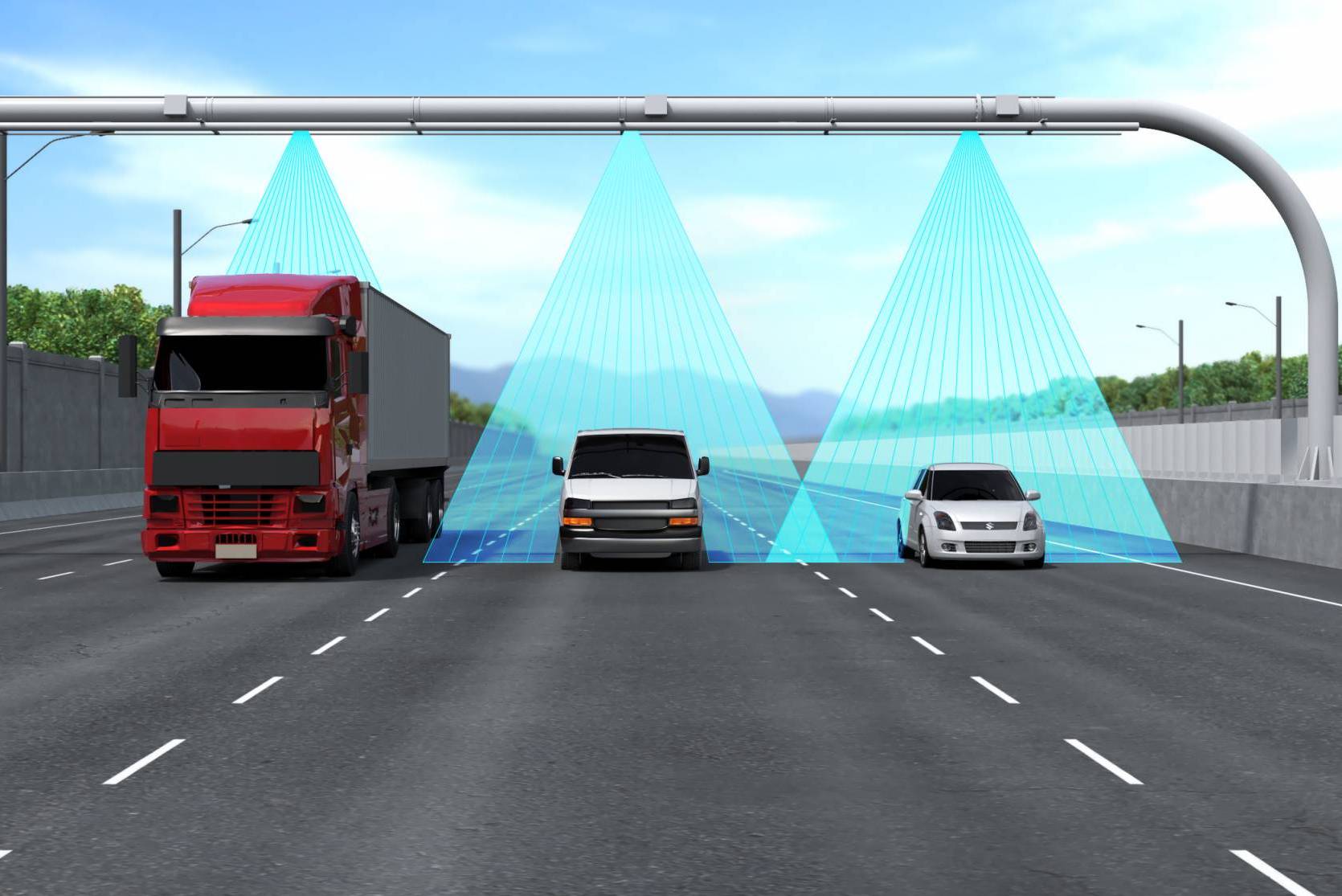 Product Selection Guide:
E-Tolling
Solid-state LiDARs represent a high-performance sensor solution for Electronic Toll Collection (ETC) applications. This guide explains the key elements to consider when selecting a Flash Lidar for ETC.
Download the guide
Application Note:
Real Speed Measurement
Learn about how a speed enforcement solution manufacturer enables an accurate, affordable and undetectable speed measurement system using a single multisegment LiDAR sensor.
Download the app note