XLRator Development Kit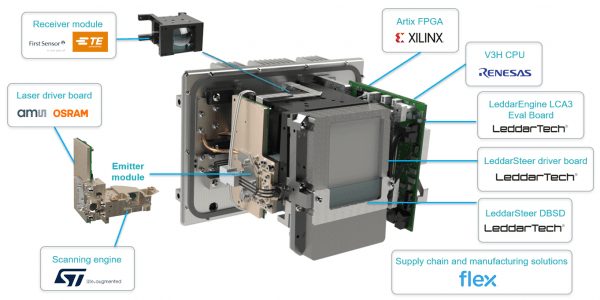 The XLRator Development Kit is a modular, complete LiDAR sensor demonstrator kit that allows LiDAR developers to demonstrate, evaluate and test key components from leading technology providers towards automotive LiDAR designs. This development kit accelerates and reduces costs of automotive LiDAR development by:
Providing a complete and flexible development environment around LeddarEngine and LeddarSteer
Making sure key components used are or have a path to automotive grade
Facilitating component evaluation via modular design
Providing design documentation as an example of implementation
Accelerating path to certification with automotive-grade components and reference design
Developers can integrate any subsystem (laser, sensor, steering device, etc.) and use the API to create control drivers to assemble state-of-the-art LiDAR designs using the included acquisition management and signal processing algorithms.