MASTERING LIDAR SENSOR TECHNOLOGY
Founded in 2007, LeddarTech is a leader in optical detection and ranging technology at the forefront of the most exciting innovations in advanced sensing today.
Working hand in hand with some of the biggest names in several fast growth industries, LeddarTech is a technological disruptor that bridges the cost / performance gap for the design of highly optimized LiDAR sensors. Having developed a unique approach in remote object detection, LeddarTech has become a worldwide reference in solid-state LiDAR sensing (acronym for Light Detection And Ranging). Its patented technology is being used for the development of affordable high-performance solutions for automotive autonomous driving, but also for drones, industrial vehicles, intelligent transportation systems, and more.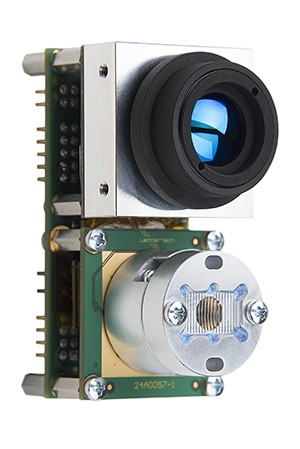 PRODUCT AND TECHNOLOGY OFFERING
For the automotive market, the Leddar technology is delivered into a system-on-chip, providing Tier-1 players maximum flexibility to develop highly differentiated solid-state LiDAR solutions by customizing the optical configurations and their integration into the application systems. LeddarCore SoCs can be used to design various types of LiDAR sensing devices, including flash and hybrid flash designs.
For early stage development or lower volume applications such as specialized vehicles, industrial equipment, intelligent transportation or level sensing, LeddarTech delivers complete LiDAR sensor modules with various possible configurations to fit the required specifications.
YOUR LIDAR TECHNOLOGY PARTNER
Composed of innovators seeking to join forces with other forward-looking people and organizations, LeddarTech can be your technological partner, either to provide you with a readily available and optimized sensor module, or work with you towards the design of a customized solution for your own specific application.
From specialized integrators to tier-1 manfacturers, LeddarTech will always be available to work with you to provide the smartest and most cost-effective sensing solution.